Ona Skincare East Nashville
Ona Skincare is located in the historic heart of East Nashville. We are Nashville's skincare experts, specializing in laser hair removal for East Nashville & Belle Meade, and we also offer a wide variety of skincare services, treatments, and products, including: 
Ona Skincare East Nashville is located at 1013 Fatherland St, Nashville TN 37206
Hours: Tuesday & Friday, 10am to 7pm, Wednesday and Thursday 10am to 6pm & Saturday, 10am to 3pm
---
Ona Skincare Belle Meade
Ona Skincare is your premier source for skin care treatments in Nashville! Whether you are looking for a relaxing facial, anti-aging treatments or advanced skin care treatments, we have you covered! Keep reading to learn about our incredible staff.
Ona Skincare Belle Meade is located at 6592 Highway 100 Suite 1, Nashville TN 37205
Hours: Monday through Friday 10am – 6pm & Saturdays 10am – 3pm
---
Meet Our Ona Skincare Staff:
Dr. Nicholas Tarola  is a Board-Certified Plastic Surgeon, certified by the American Board of Plastic Surgery to enhance the beauty of his patients by providing them with natural and individual results.  He believes that an open relationship with each patient is necessary so that goals and expectations can be clearly communicated.  "Patient education regarding treatment options, as well as the expected outcomes of those procedures, is critical to making my patients happy and satisfied with the care they receive."
---
Melissa Thal Rhodes is an Adult Nurse Practitioner who graduated from UAB Birmingham in 2018 after a career as an ICU nurse for over 20 years. After working as a surgical nurse for 10 years, she transitioned out fo the hospital to work with a plastic surgeon and now utilizes her skills in her results-focused skin care practice. Beyond providing a relaxing environment for her clients and an escape from the daily grind, Melissa helps each of her clients set specific goals, matching her multiple treatments and product options to achieve success. She is certified on Cutera lasers, as well as the Smartxide DOT laser, and Q-switch laser for tattoo removal. Trained by Allergen for both Botox and dermal fillers, she has also completed advanced training in injection techniques. She is a member of the ISPAN (International Society of Plastic Surgery and Aesthetic Nurses).
---
Helen Gaye Brewster is an esthetician and makeup artist with over 15 years in the skincare and cosmetics industry. She has worked in both retail and spa settings as a makeup artist and skincare expert. Her goals are to give clients a relaxing, calming experience while achieving desired results and making beautiful, healthy skin a part of every client's lifestyle. She's certified in microdermabrasion and LED light therapy. She enjoys both skincare and makeup artistry equally and as a makeup artist loves to bring out the best features of each clients
---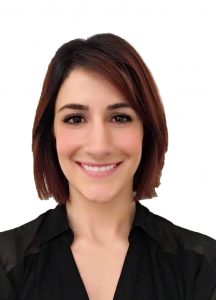 Gina Chauvin is a licensed Aesthetician and Certified Laser Technician. She is passionate about skincare and loves helping people feel confident in their skin. Gina is committed to providing excellent care that is customized to each person's individual needs. She is certified in multiple laser treatments, eyelash extension applications, and Coolsculpting®, and always strives to advance her skincare knowledge through continuing education. Moreover, Gina focuses on providing all clients with results-driven treatments while providing a relaxing and serene atmosphere.
---
Stephanie O'Neal is a licensed Aesthetician and graduate of Aveda Institute Nashville 2013. She started in skincare after her own struggles with acne and takes pride in enriching each clients' experience while assisting in maintaining youthful and healthy skin. She enjoys providing product knowledge and guiding clients to achieve skin care goals. Stephanie is dedicated to accommodating needs to every individual with the belief that skin is unique and service should be customized to match. She is consistently furthering her knowledge and is certified by Eclipse for micro-needling as well as Coolsculpting.